For a private client in Belgium, Studio RAP designed a detached house that will be mainly 3D-concrete-printed. The main mass is a result of the local building regulations and the desired program of the building.
Year
2020
Client
Private
Structural design
Movares + Ben Verbeeck
Contractor
Private
Engineering / Production preparation
Studio RAP
3d-concrete printing
Bruil 3d-printing
Status
Under construction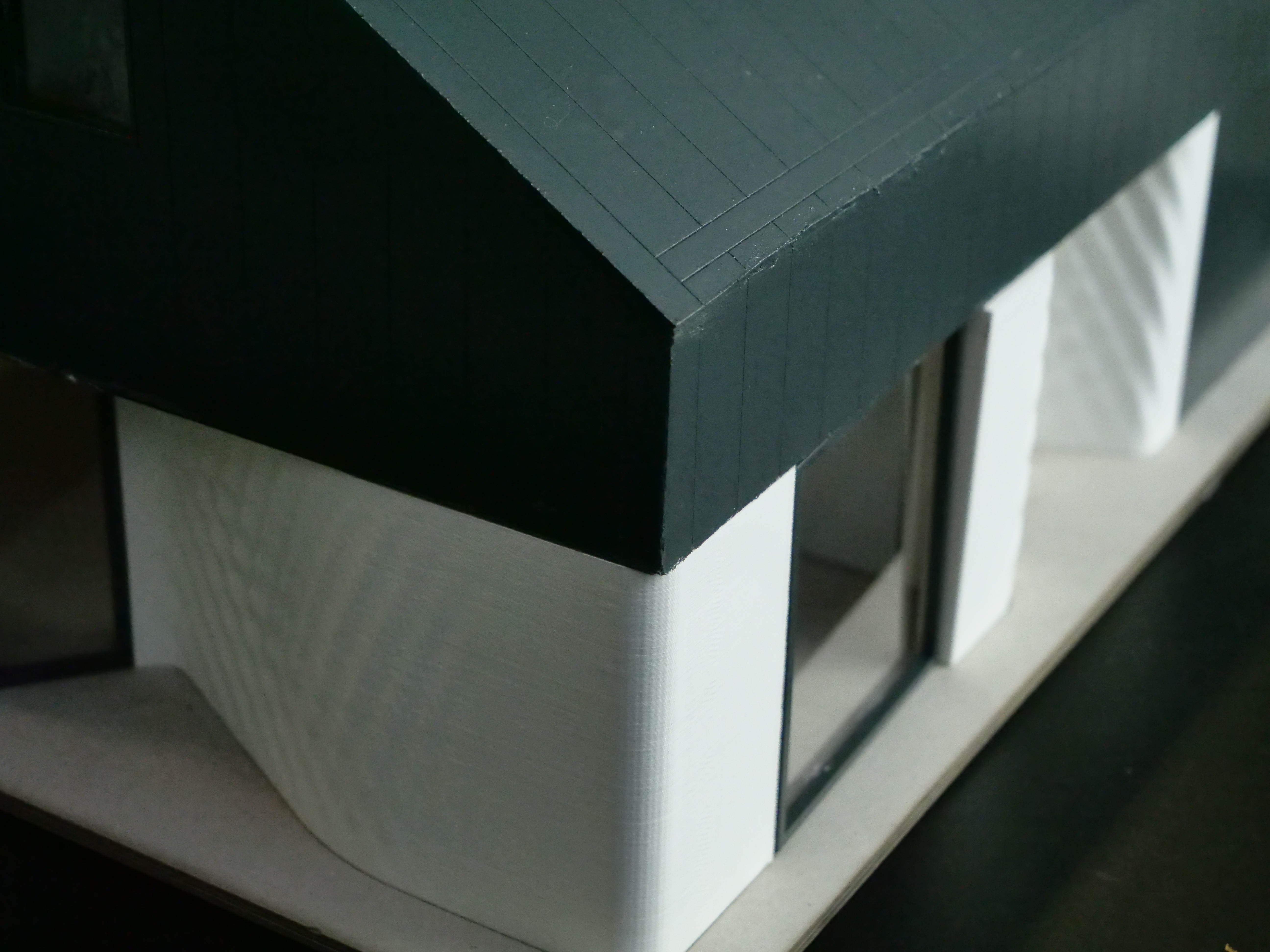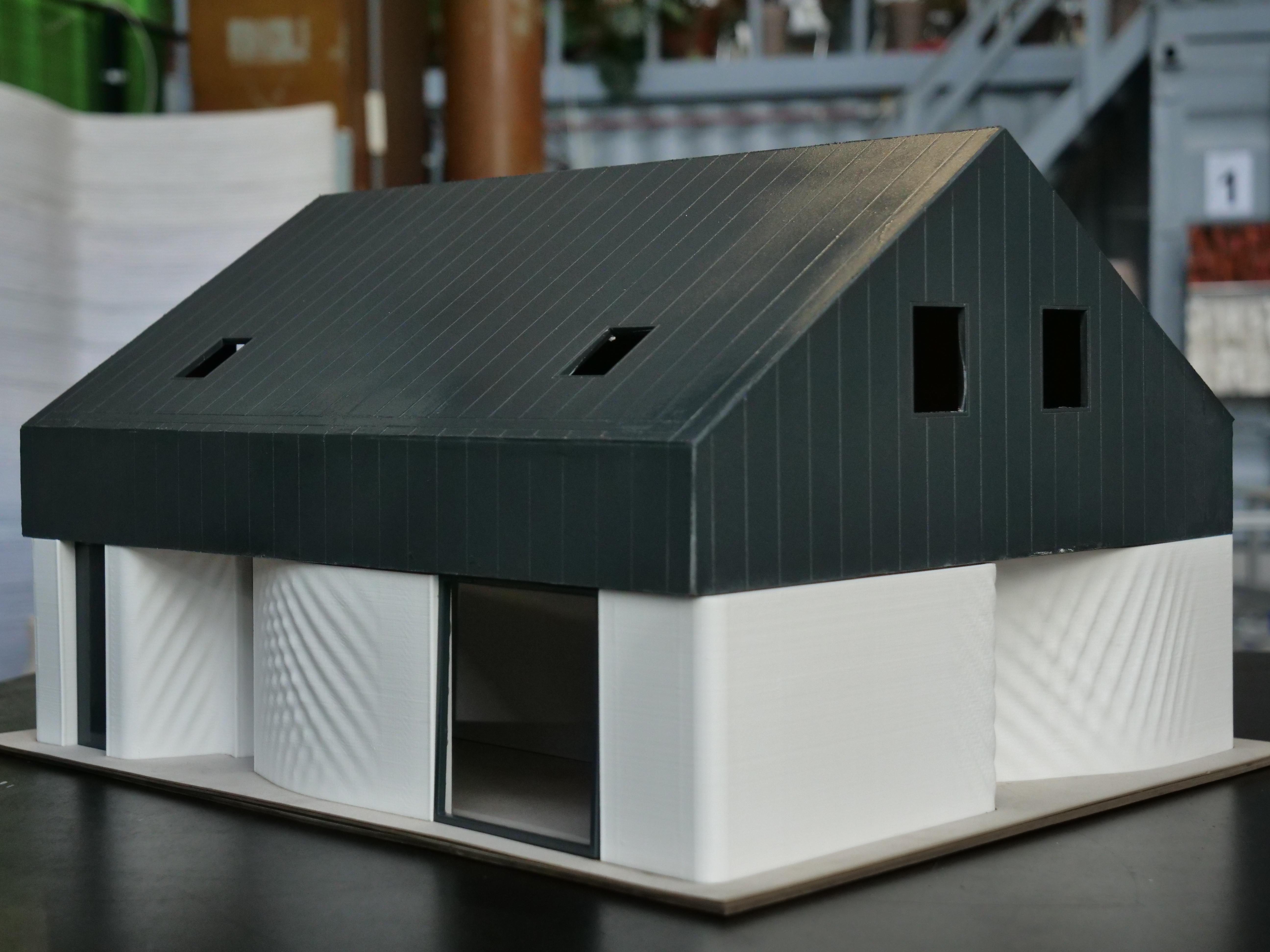 After the main mass was completed the building mass was digitally kneaded, by undulating the facade different spatial qualities were added to the design. The design was made in such a way that the complete facade on ground level could be executed in 3d-printed concrete.