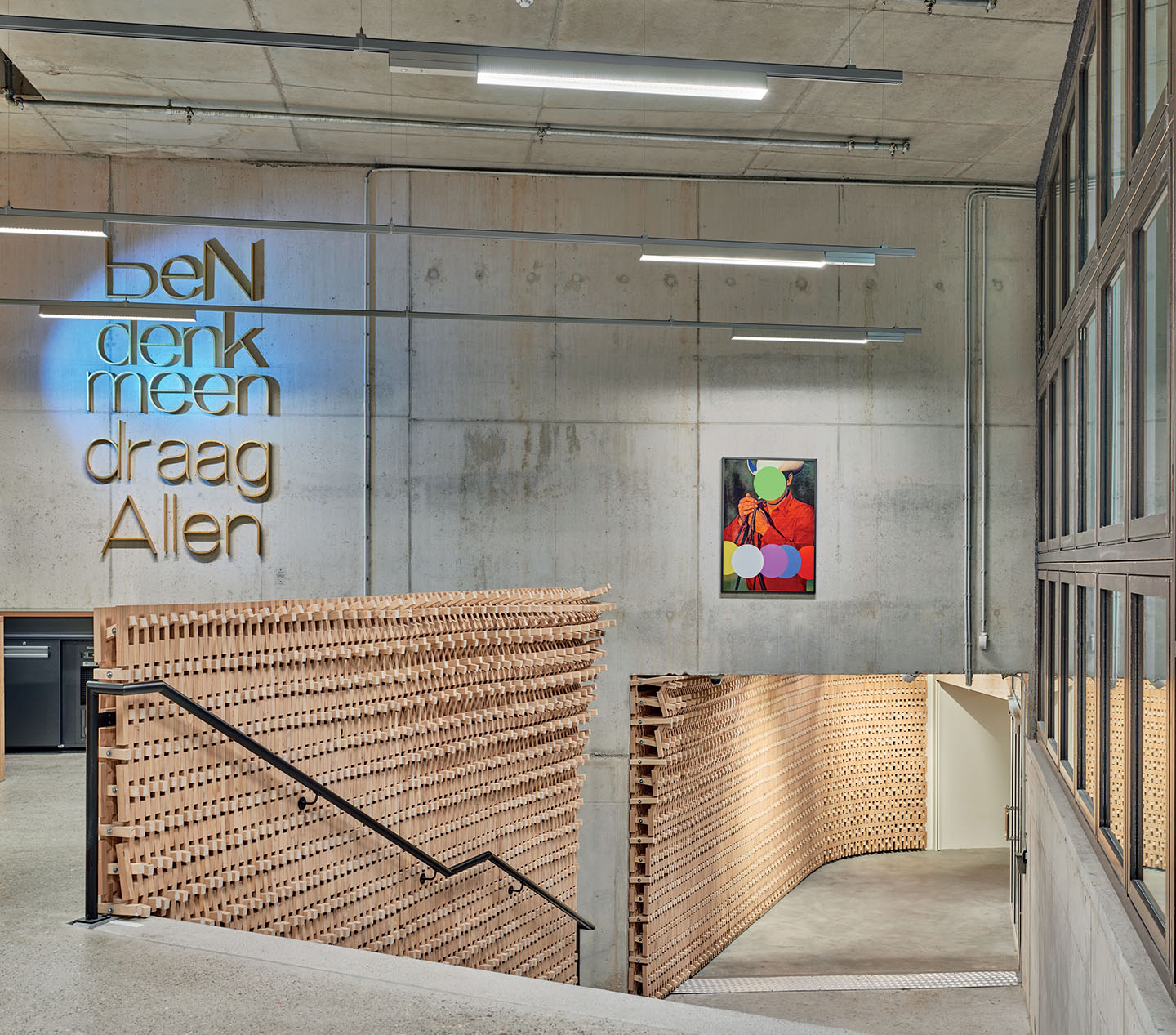 In the heart of Amsterdam's financial district ABN Amro has constructed a new building. The addition to their existing headquarters is called the Circular Pavilion.

The circular construction paradigm stipulates that materials are applied as efficiently and effectively possible while waste materials are either reused or recycled. RAP proposed a design for the pavilion's interior walls and balustrades where wooden strips, waste material from the production process of laminated frames, are reused in a parametrically controlled, robotic fabrication process.
Location
Circl, Amsterdam, NL
Year
2019
Client
ABN AMRO N.V.
Engineering/Contractor
Studio RAP

Structural design testing
Peutz
Status
Completed