The canopy for Hart van Zuid has an eye-catching yet acoustic functional design. Hart van Zuid is becoming the new beating heart of the south bank of Rotterdam. It is undergoing a complete metamorphosis near the large shopping mall Zuidplein and event centre Ahoy.
Location
Sallandweg, Rotterdam, NL
Year
2020
Client
Hart van Zuid, Heijmans + Ballast Nedam Bouw
Engineering
Studio RAP
Contractor
Aldowa
Status
Completed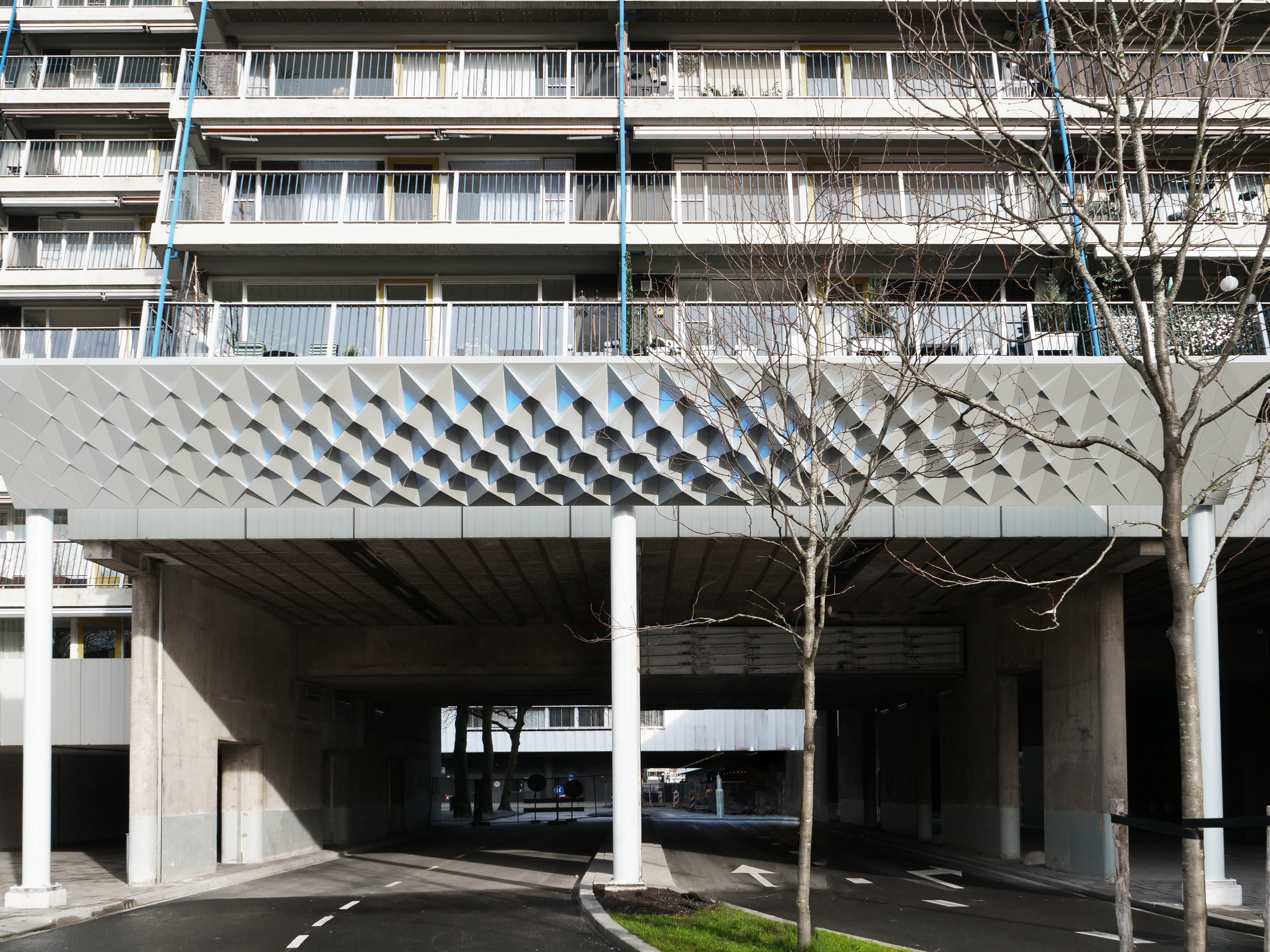 Because of the metamorphosis of the building's surroundings like walkways, cycling paths and roads are rerouted and one of the new entrances to the area will be the gate underneath a residential high rise building. Studio RAP was asked to design a welcoming and recognisable entrance that at the same time lowers the noise for the apartments above the gate. Studio RAP came with a bespoke canopy design consisting of hundreds of unique triangles creating a fading pattern resonating the movements of the bypassing buses and cars.
Besides the design, Studio RAP was also responsible for the engineering, detailing and production preparations of the complete canopy. In this way, we were able to realise this project according to a complete digital workflow enabling challenging architecture within time and schedule.