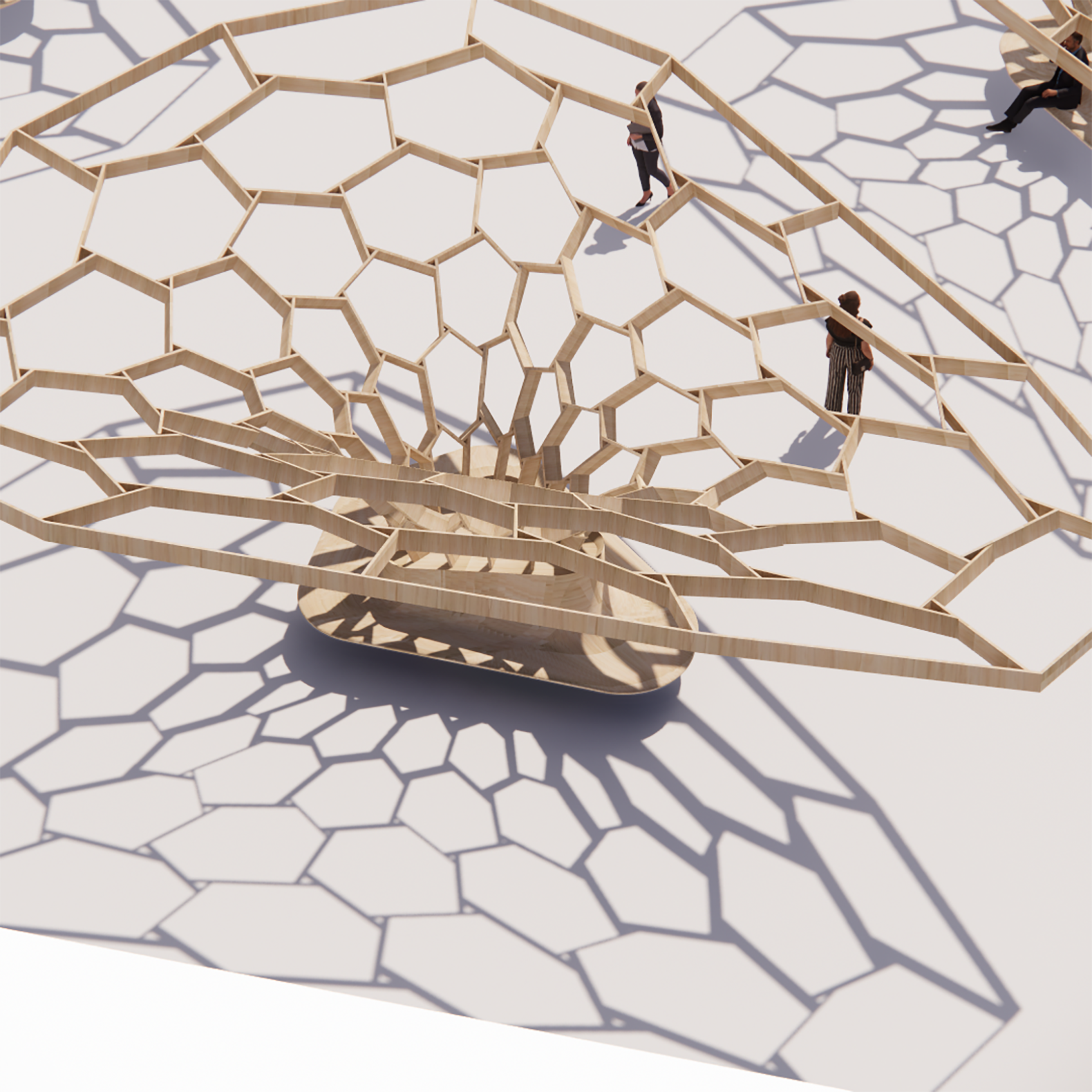 For a design competition for a redesign of a large office space, Studio RAP was asked to add an extraordinary experience to complete the competition entry. To create human scale which at the same time marvels the people's mind of its users during their work, RAP designed and engineered 9 timber pergolas.
Location
Eindhoven, NL

Year
2020
Client
The Dutch Rijksvastgoed Bedrijf
Main architect
JHK architects
Architect pergola's
Studio RAP
Contractor
Strukton Worksphere
Status
Competition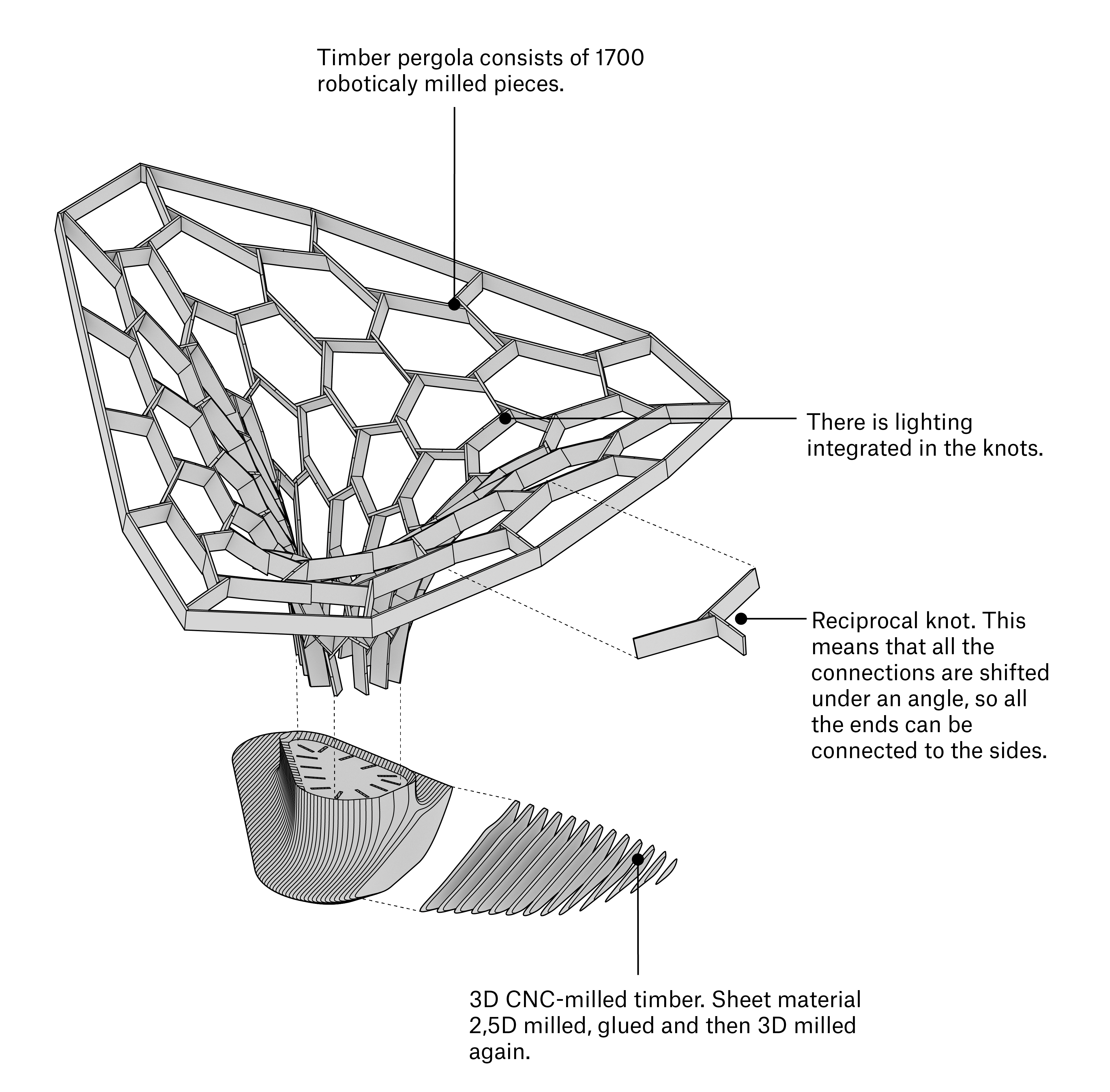 Adding these delicate structures will subdivide the large space into smaller atmospheres where colleagues can meet and lunch together. The structures are built up from timber beams connected by bespoke reciprocal knots. The pergolas can be realised along a complete digital workflow. The beams can be cut and milled in prefabricated elements making the assembly on site fast and easy.
All 9 pergolas are unique and are created with the same reciprocal algorithm. The algorithm generates not only image material, but also exports the production geometry.